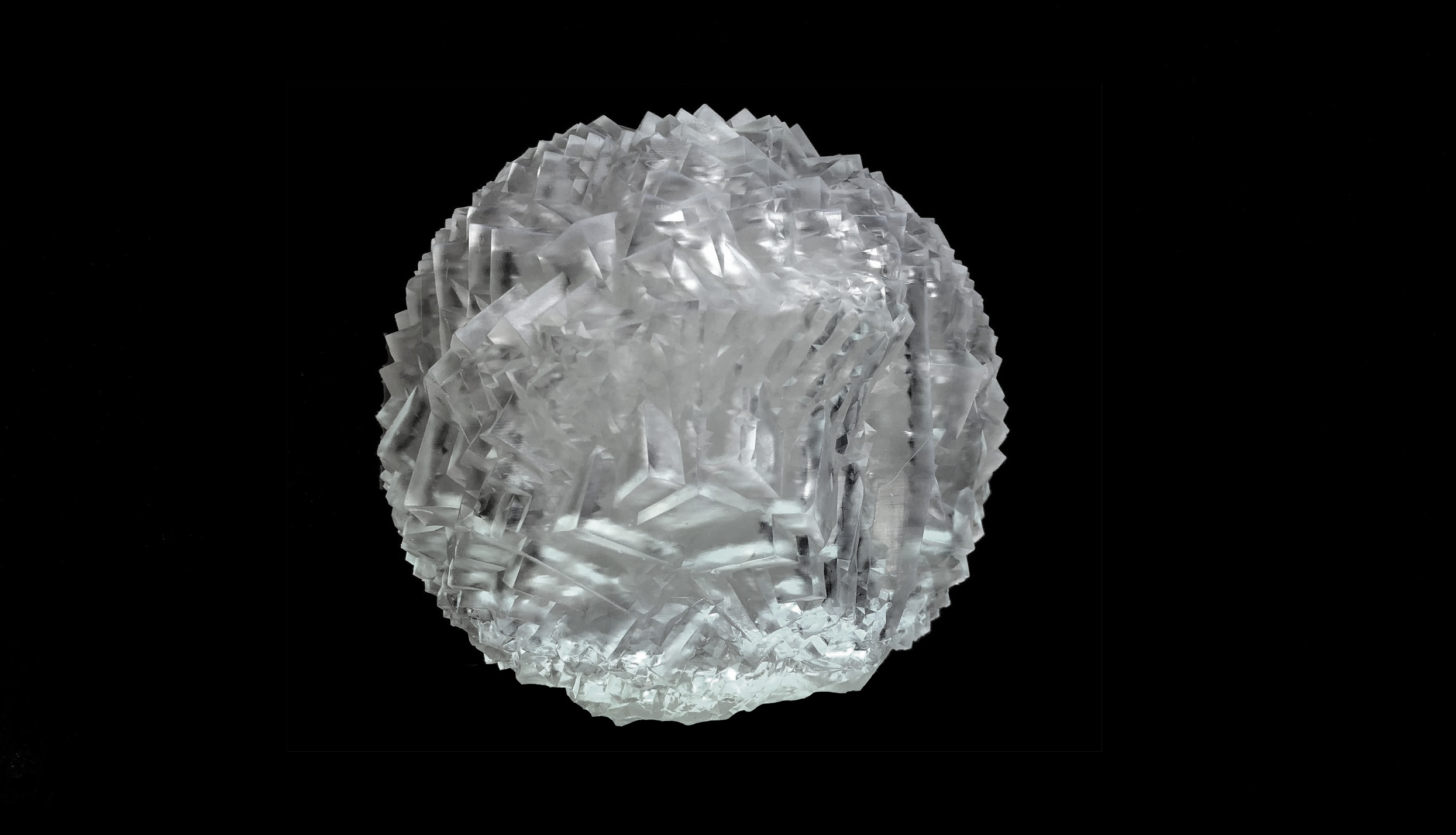 Immutable Swell is a sculptural representation of an ocean wave as it breaks onto land. The artwork was created by extracting over 500,000 data points from a custom buoy sensor placed in the waters of Cape Cod. This data was combined with my own own personal experience of swimming in the ocean to emerge as a complex 3D digital inscription of an ocean wave. By using software and motion analysis to observe the wave from a digital distance, I was able to distill invisible structures in the wave. Immutable Swell represents an opportunity for viewers to reflect upon the powerful and mysterious patterns found in the ocean.

Bruno Latour uses the term Immutable Mobiles to explain a flattening of reality that happens to scientific images enabling them to circulate globally—to become mobile, yet immutable. Its significance comes from optical consistency, a Renaissance visualization technique in linear perspective allowing the possibility of physical spaces and objects to go from one type of visual trace to another2.

The prescriptiveness of representation doesn't box in the original data, however. A given representation of the data is only a referendum on itself, since the underlying information still exists and can still be looked at in an infinite number of ways. The Immutable Swell as portrayed here as the distilled moment of a body moving in a wave is not intended to foreground a specific conclusion, but instead it is asking for an emotional response from the viewer.

Shown at Creative Turbulence, at the Helix Center Psychoanalytic Society & Institute in New York City featuring work from Rafael Lozano-Hemmer, David McLeod and Berndnaut Smilde.




Latour, B. (1986). Visualisation and cognition: Drawing things together. Knowledge and
Society: Studies in th e Sociology of Culture Past and Present , 6, 1–40.


Barad, Karen Michelle. Meeting the Universe Halfway: Quantum Physics and the Entanglement of Matter and Meaning. Duke University Press, 2007.